I will never regret leaving a career in science and math to pursue an impetuous passion for art …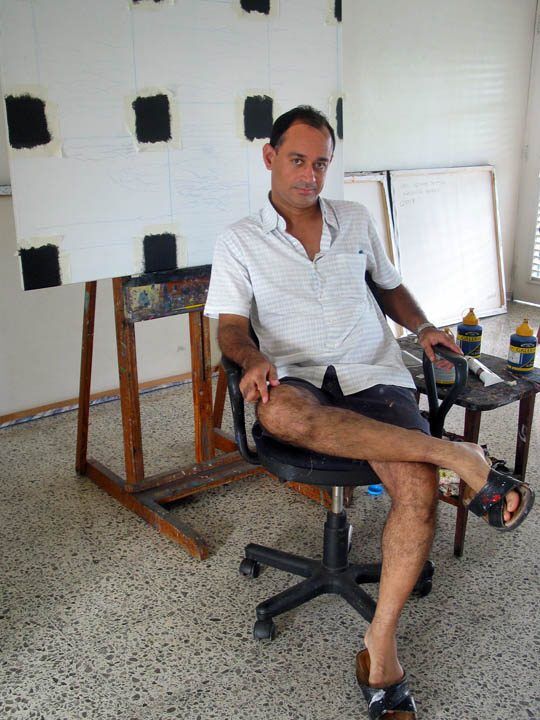 Enriquillo Amiama's body of works spans a lapse of 39 years, working from a postmodern and multicultural approach.
Art in complete creative freedom, without sticking to predetermined patterns.
That is why we do not see series or chronological sequences, but rather an impressive variety of themes and styles.
They are mixed, prevailing hyperrealist, abstract expressionist, and pop styles.
And love, peace, and happiness are the most recurring themes!
I started painting as a child, but the professional-level works emerged from 1982, which I consider my formal entrance to the art world.
In 1984 with my first solo exhibition, I held an event called My Weddings with Art. It was quite an event!
I had hired a professional actress and model to play the role of "girlfriend" and rented a suit to make it look like we were married. More than 500 people attended the gallery where the expo was inaugurated, many believing that the truth was I got married.
This occurrence came to mind because I was significantly influenced by Dalí, the master of surrealism, who was an expert in creating media events to promote himself.
The works that you see in this section of the web are examples of the different themes and styles from 1984 to 2008.
All are sold and belong to private, corporate, and institutional art collections.
In the section called Works of Art / A Chronology, you will be able to see the evolution of my paintings and art, in general, more sequentially, by dates, from 1980 to 2016, where I made a turning point in my work.
The Recent Artwork section, which is before these, overlaps and shows works from 2016 to the present moment.
Enriquillo Amiama