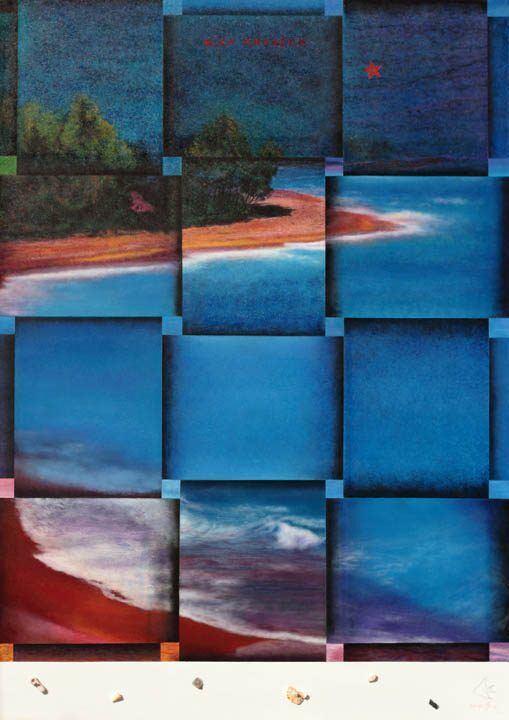 "Our Sea" Private collection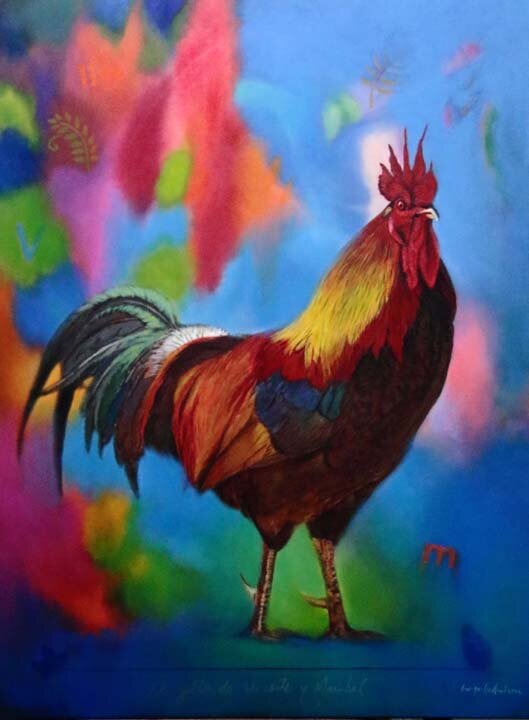 "Vicente's Rooster". Private collection

"Ecological Poems". Private collection

"Code Message To Jasper Johns" Artist's collection

"Woman II". Private collection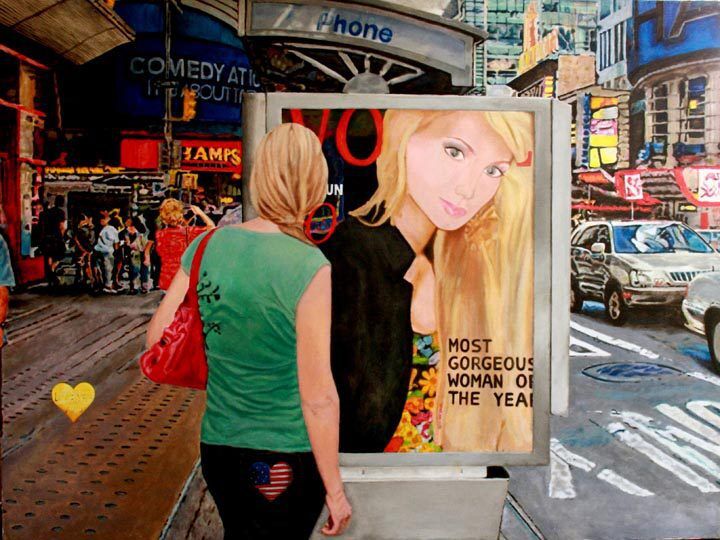 "Fifteen Minutes of Fame". Private collection
With these paintings, you can see a sample of the thematic and stylistic diversity in which I move.
Hyperrealism, abstract art, pop art, in short, pure postmodernism…this is me. My paintings have all these styles together!
The element that unifies all this variety of works of art is color.
There is a certain sensuality, purely visual and sensory beauty that paint produces.
I use codes like, emoji, texts, and images from social networks, which have inspired me since 2009.
I am grateful for the existence of Meta social media as Facebook, Instagram, and WhatsApp. I also love Twitter!
These networks have accompanied me in dark and difficult moments and those that have been super pleasant and happy.
I hope you enjoy art, contemporary art, and its intense life of its own, which leads me to try, experiment, and do fun, novel, sometimes crazy things; But always full of passion, love, and beauty!