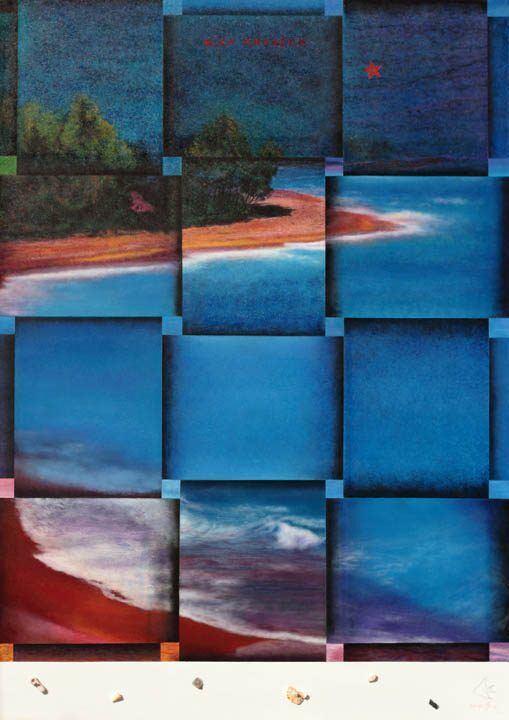 "Our Sea" Private collection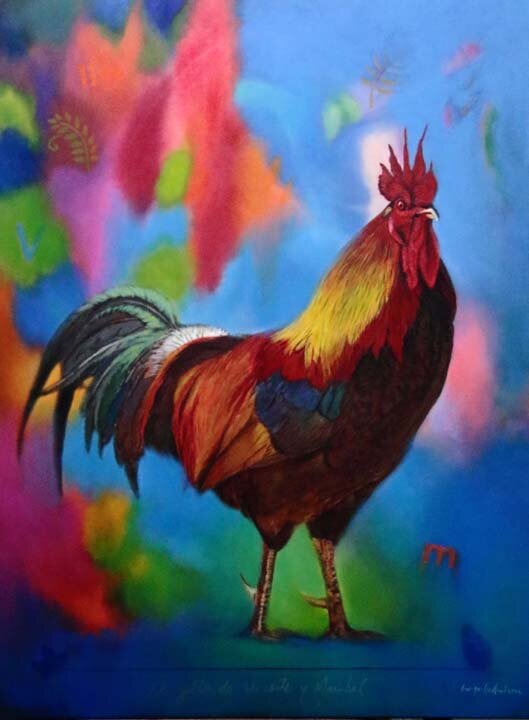 "Vicente's Rooster". Private collection

"Ecological Poems". Private collection

"Code Message To Jasper Johns" Artist's collection

"Woman II". Private collection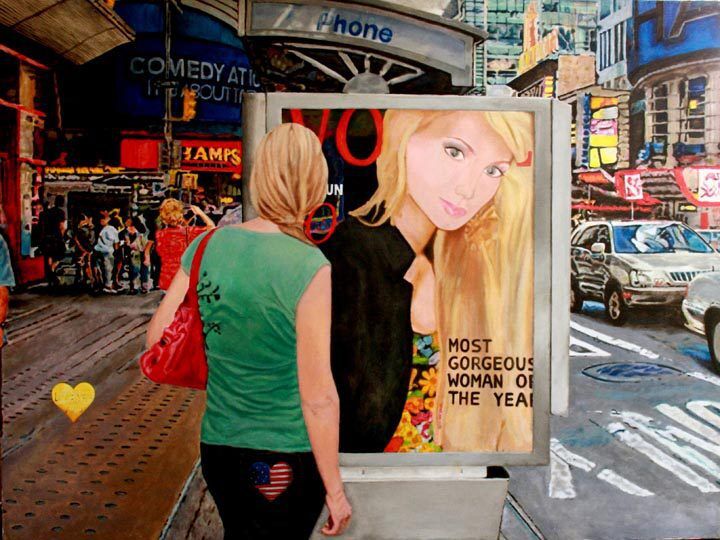 "Fifteen Minutes of Fame". Private collection
With these paintings, you can see a sample of the thematic and stylistic diversity in which I move.
I paint with total freedom, inspired mainly by love, the joy of life, passion, and hope.
It sounds selfish, but I paint for myself. I am my most prominent critic, and I destroy works that do not convince me, be it for technical reasons, compositional errors, or that I could not get the message out.
Hyperrealism, abstract art, pop art, in short, pure postmodernism…this is me. My paintings have all these styles together!
The element that unifies all this variety of works of art is color.
There is a certain sensuality, purely visual and sensory beauty that paint produces.
It is not like a physical orgasm, but the color seduces me and inspires me to take it out of the palette and water it with the brushes and my fingers, in a whirlpool or chromatic orgy more intense than making love.
Most of my fans and art collectors are very young, especially Millennials.
I use codes they know better than anyone, emoji, texts, and images from social networks, which have inspired me since 2009.
I am grateful for the existence of Meta social media as Facebook, Instagram, and WhatsApp. I also love Twitter!
These networks have accompanied me in dark and difficult moments and those that have been super pleasant and happy.
I hope you enjoy art, contemporary art, and its intense life of its own, which leads me to try, experiment, and do fun, novel, sometimes crazy things; But always full of passion, love, and beauty!