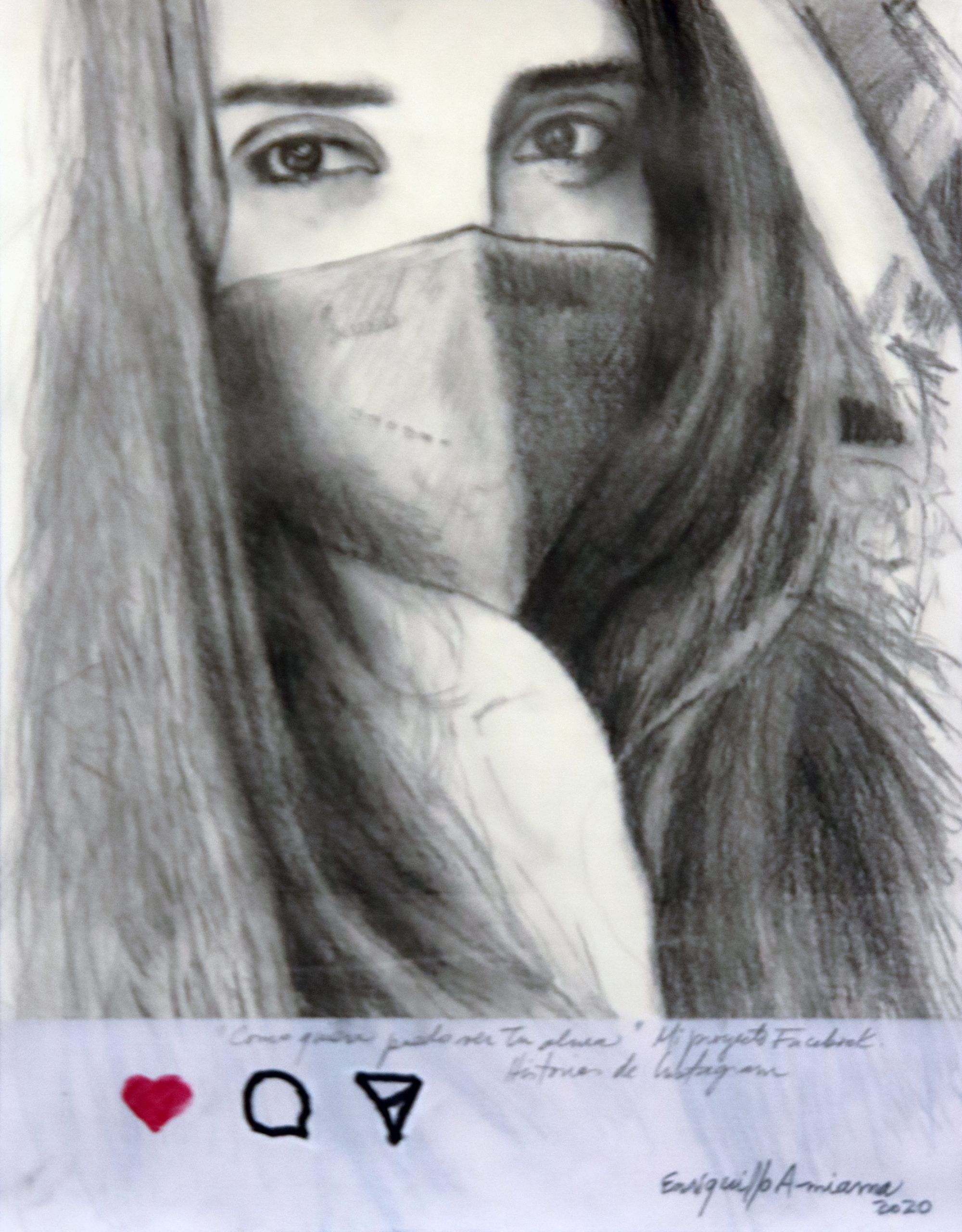 Artworks on paper are closely linked to special drawing and painting techniques.
Pastel, watercolor, ink, among others, allow you to create artworks with more incredible speed and spontaneity than when using oil or acrylic.
In my case, I started in the professional world with the technique considered the most difficult: watercolor. With it, I won some prizes and even a scholarship to a private art school.
Later, while studying at the National School of Fine Arts, I drew and painted in pastel. I was working with the hands, the fingers in particular, and feeling that direct experience with the texture of the paper or cardboard and the materials was terrific.
An intimate link is created between the artist and the environment, and of course, the work
Marianne de Tolentino, the famous French art critic, considered me since the late '80s as one of the best Dominican pastelists. However, I moved away from pastels for various reasons to concentrate more on painting with acrylics and oil.
This section of my website shows you some of the works, drawings, or paintings that I have made on paper.
Lately, I have returned to do more drawings and work on various papers, especially those of the Canson, Strathmore, Winsor & Newton, and Fabriano brands.
What will you find here?
1.-Ink drawings that could be with brushes or pens.
2,-Pencil drawings, including color pencil drawings.
3.-Watercolor drawings, although sometimes they are not drawings but paintings.
4.-Pastel drawings: traditional or very different oil pastel.
5.-Experiments with smoke or with organic materials that stain or produce a color – like coffee.
They are part of the catalog that I will gradually show.
Oh, I forgot to mention the drawings in mixed technique, which is my favorite because mixing and combining techniques can obtain fascinating results!